CARGO DELIVERY TO REMOTE LOCATIONS
PROBLEM DESCRIPTION
Cargo delivery to remote inhabited areas, especially if the delivery of the cargo is urgent or with a high priority or importance (for example: medicines, documents, correspondence, etc.) makes it a costly and complex logistic task to overcome.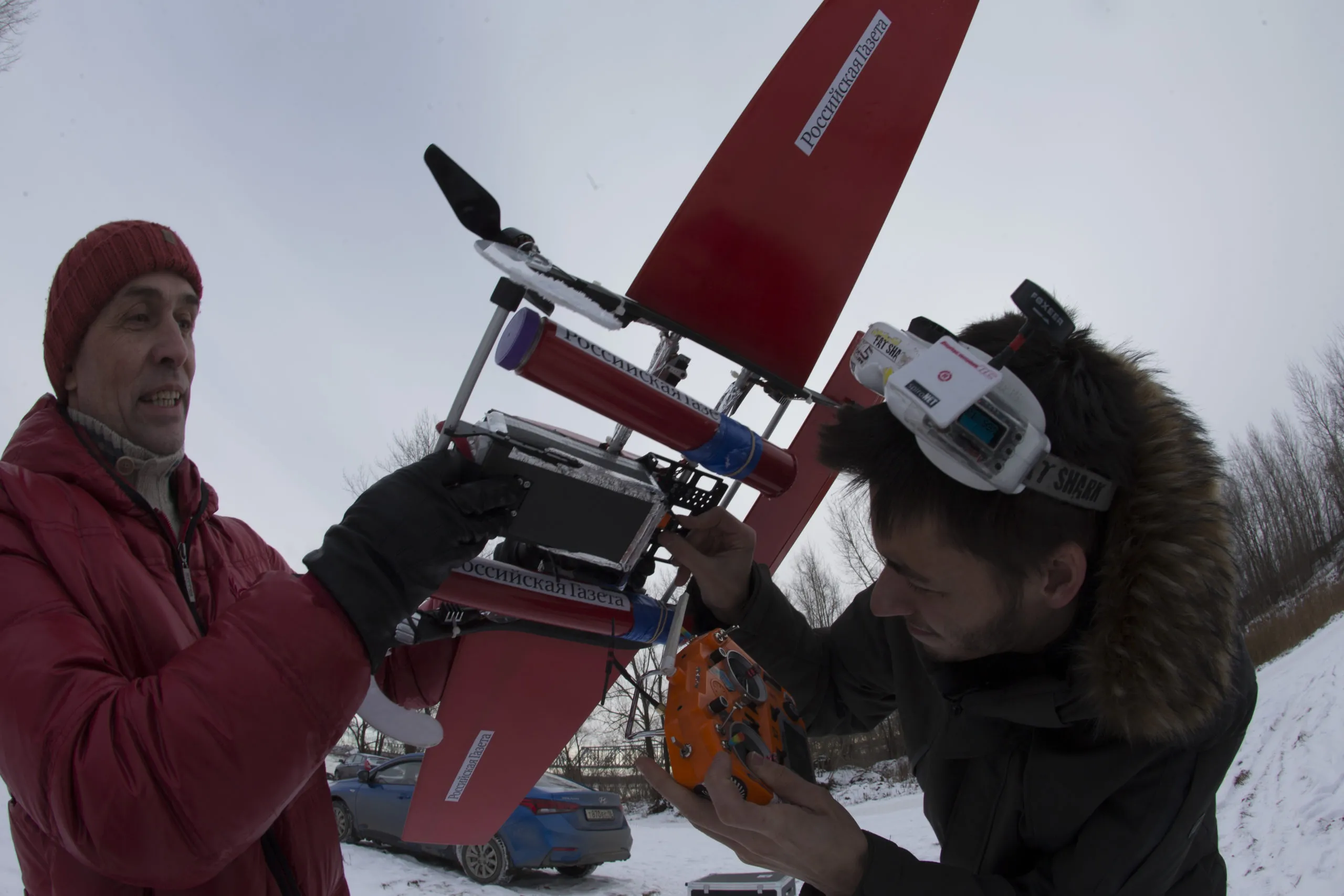 SOLUTION
FIXAR 007 drone for cargo delivery combines the advantages of an airplane and a multi-copter design, providing a remarkable solution and answer to a logistic system and delivery of small cargo:
FIXAR 007 is able to take-off vertically and lands on any hard surface;
Airplane mode enables the aircraft  to travel up to 60 km in one single flight (distance will be according to the type and weight of cargo);
The FIXAR thermal container provides the necessary thermal and storage conditions for a wide variety of cargo;
Sealed document cases available, offering a secured option to safely drop the cargo in any location;
Delivery of postal correspondence can be made to a whole settlement within an hour;
FIXAR 007 is able to transport a payload up to 2 kg.
CASES DESCRIPTION – NEWSPAPER DELIVERY
The newspaper delivery has been performed to a remote village on the bank of the river in a mountainous area. Due to the absence of a bridge, the village is cut off from the nearest city. Thus, the delivery of a small cargo usually takes several hours with a route consisting of several dozen of kilometers by local roads and the necessity to use a ferry to cross the river.
With the unmanned aircraft FIXAR 007 launched from an unprepared site, was possible the delivery in a 5 minutes flight time, autonomously and unloading the cargo at a specified pre-designated location. Sealed containers ensured the secured and safe delivery of the newspapers even considering the existent snow conditions. The same task using the conventional logistic services by road would take a full day.
The FIXAR 007 commercial aircraft once again confirmed its unique versatility and efficiency by successfully delivering the cargo and underlining the capacity and importance of developing an autonomous logistics system in remote regions of the country.