FIXAR™ Autopilot
FIXAR employs a hybrid aerodynamic design and proprietary software for aerial photography, real-time video monitoring, last-mile delivery, agricultural solutions, as well a wide range of other applications designed to increase the economic efficiency of the users and customers.
FIXAR™ proprietary Autopilot software uses a unique mathematical algorithm for a stable and autonomous solution as it eliminates data security concerns of open-source platforms.
Proprietary Autopiloting software and in-depth understanding of aircraft aerodynamics give FIXAR™ a unique opportunity for fast and efficient payload integration.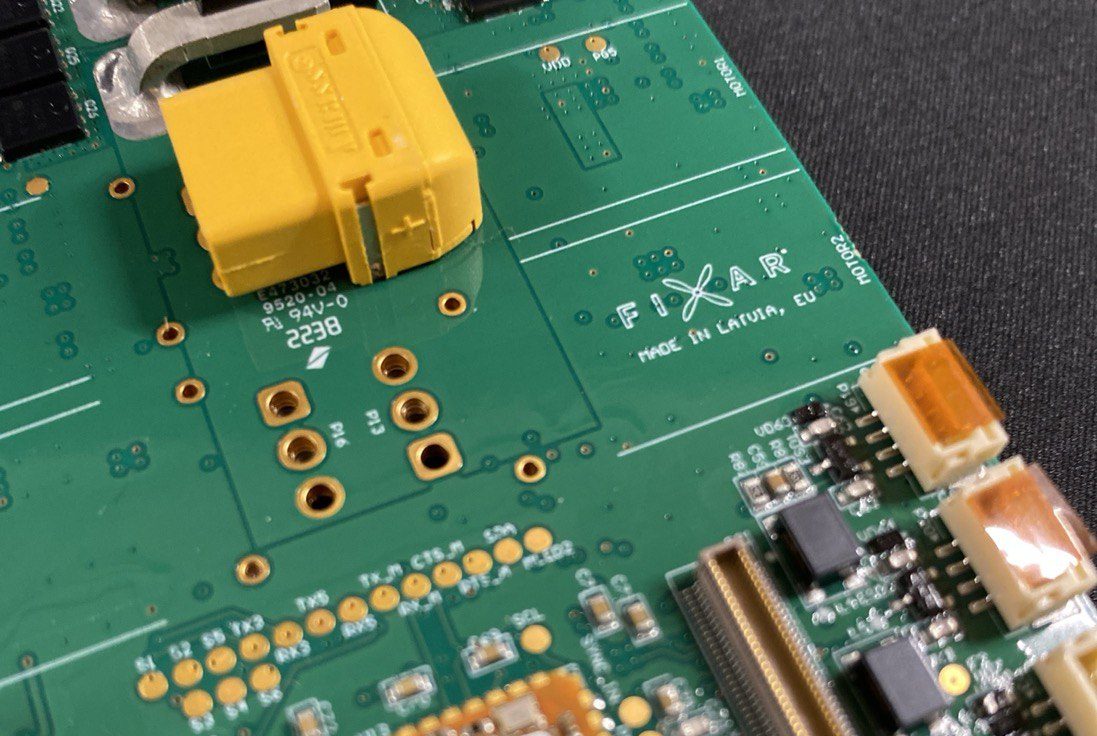 xGroundControl Software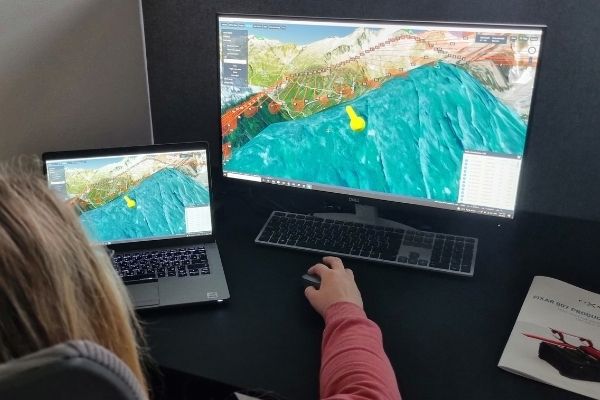 FIXAR xGround Control Software is a closed-source software that allows to build and edit a fully autonomous fixed-wing VTOL drone flight mission and monitor it in real-time using 3D visualization.
xGroundControl software is an easy-to-use platform with an intuitively simple interface for mission planning, drone control, and ensuring maximum flight safety.
BlackBox
The FIXAR BlackBox is a software and hardware system designed for recording, collecting and analyzing aircraft's autopiloting logs.
BlackBox consists of a built-in module that records all flight data into technical logs and LogExport software to further process these logs for your purposes, for example, for 3D terrain mapping. Now geotagging is available for the operators at any time, even if the drone is powered off.
The built-in module records technical information determining FIXAR flight status, enabling the FIXAR technical support team to then be able to analyze the flight data and identify any potential failures using these logs when necessary.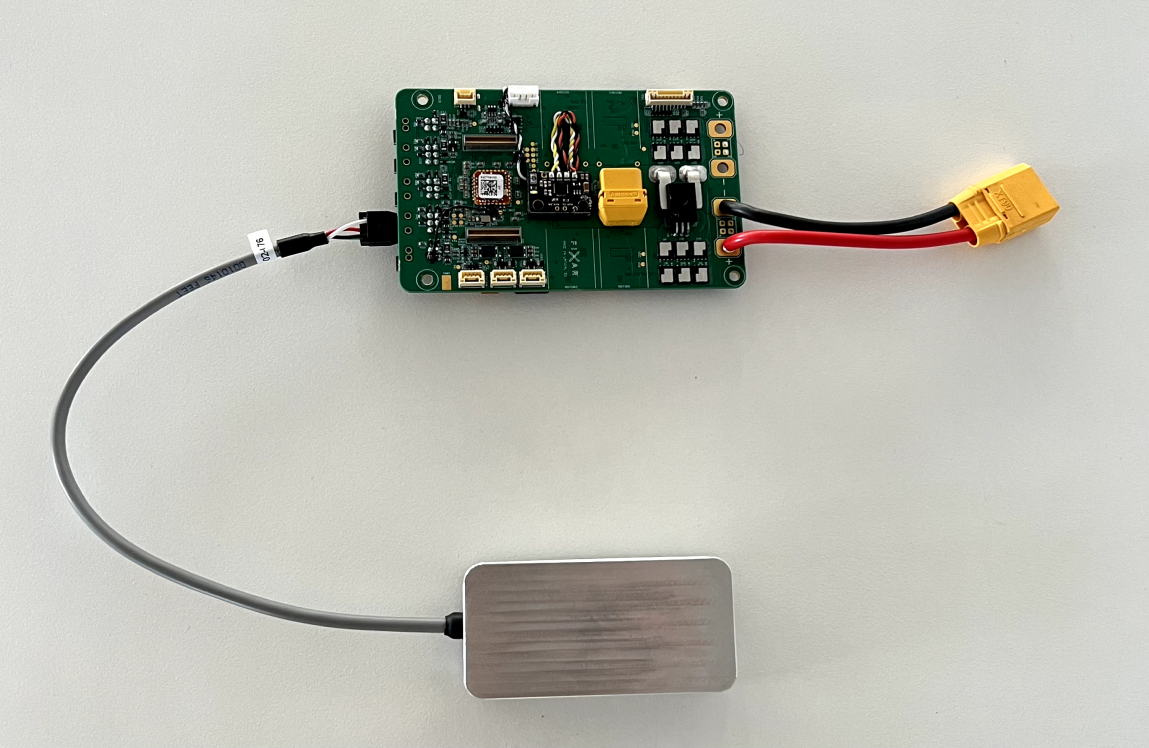 Patented Aerodynamic Design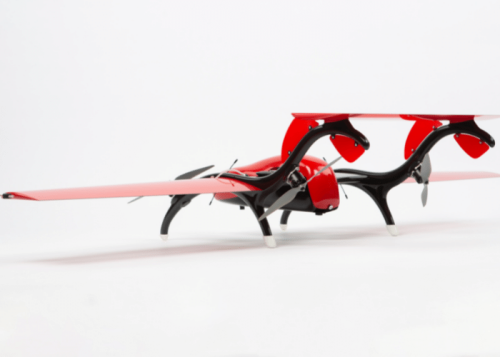 A best-in-class payload capacity amongst compact size drones: 1.6 m wingspan carries 2 kg payload. A combination of multirotor drone and fixed-wing aircraft, complemented by Fixed Angle Rotors principles, is part of FIXAR's intellectual property.
Due to the hybrid aerodynamic design, the FIXAR configuration combines the main advantages of a fixed-wing and a multirotor scheme. The rigid wing of the aircraft generates lift due to the drone's forward airspeed, thus saving energy for longer flights and heavier payloads. At the same time, four rotors mounted on FIXAR's frame enable smooth take-off and landing, plus great maneuverability on turns.
Fixed Angle Rotors
Higher durability with less moving parts, seamless transitions
Aerodynamic UAV body
No dead weight, large wing area, high payload/aircraft weight ratio
Vertical take-off and landing
No extra space required for takeoff and landing
Outstanding performance characteristics
Flight range of up to 60 km (37.3 mi)
Ease of use
Short set up time, no additional equipment needed
Increased payload capacity
Sophisticated payload integration possibility, which results in more accurate data
Composite Technologies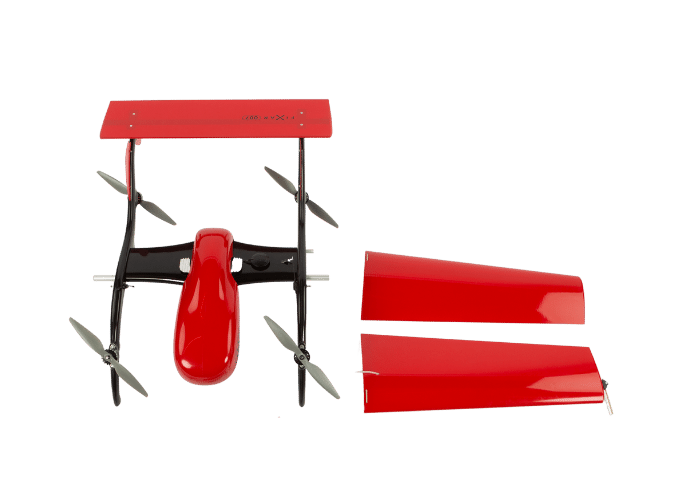 To support the exceptional aerodynamic design of FIXAR UAV's, all the aircraft body parts are manufactured from lightweight carbon, kevlar and fiberglass. They are shaped in aluminum molds and autoclaves.
FIXAR™ features industry-leading composite manufacturing technology that allows careful control of types and layouts of carbon fibers and fiberglass.
Contrary to foam, which is a soft material and is prone to deformations during flight or landings, composite materials are hard, thus providing not only more stability during the flight, but also being great at keeping the payload protected within the body of the aircraft.
Safety
Ensures passive safety for people and infrastructure
Durability
Ensures durability of product in the industrial environment
Stability
Composite materials provide excellent stability of the aircraft from takeoff to landing
Efficiency
Sturdy composites mean reduced wear of drone components and time spent on technical checks
Quality Control
As one of the leading industry companies, FIXAR is on a mission to set the unmanned aircraft manufacturing bar as high as possible, therefore we at FIXAR are obsessive about managing the quality of our products from start to finish.
This means, that not only do we provide a proprietary Autopilot and software for convenient flight planning and control as well as customer data safety. FIXAR ensures that the structural parts of the aircraft are safe and provide stability during the flights and we test each aircraft to make sure it delivers the performance that lives up to our customers' expectations.
FIXAR operates an in-house laboratory for scrupulous quality assessment for each drone before leaving the manufacturing site.