BUILDING INSPECTION WITH THERMAL CAMERA
A thermal imaging infrared camera scan of a building is a vital tool used for energy audits or detecting a variety of other building-related conditions that may be affecting the indoor environment. Thermal imaging is commonly used to detect such problems as missing, damaged or inadequate insulation, moisture intrusion, or water leaks in order to help quickly target the source of the issue and make informed decisions on repairs.
Solution
FIXAR 007 is equipped with EAGLE EYE-10IE 10X EO/IR DUAL SENSOR CAMERA with YANGDA Videopass-N15 link, which is a long-range broadband video and data transmission module with a range of up to 15 km (9.32 mi).
Eagle Eye-10IE is using the most advanced thermal tracking and geotagging technology, that can be applied for drone surveillance tasks, livestock monitoring, and more.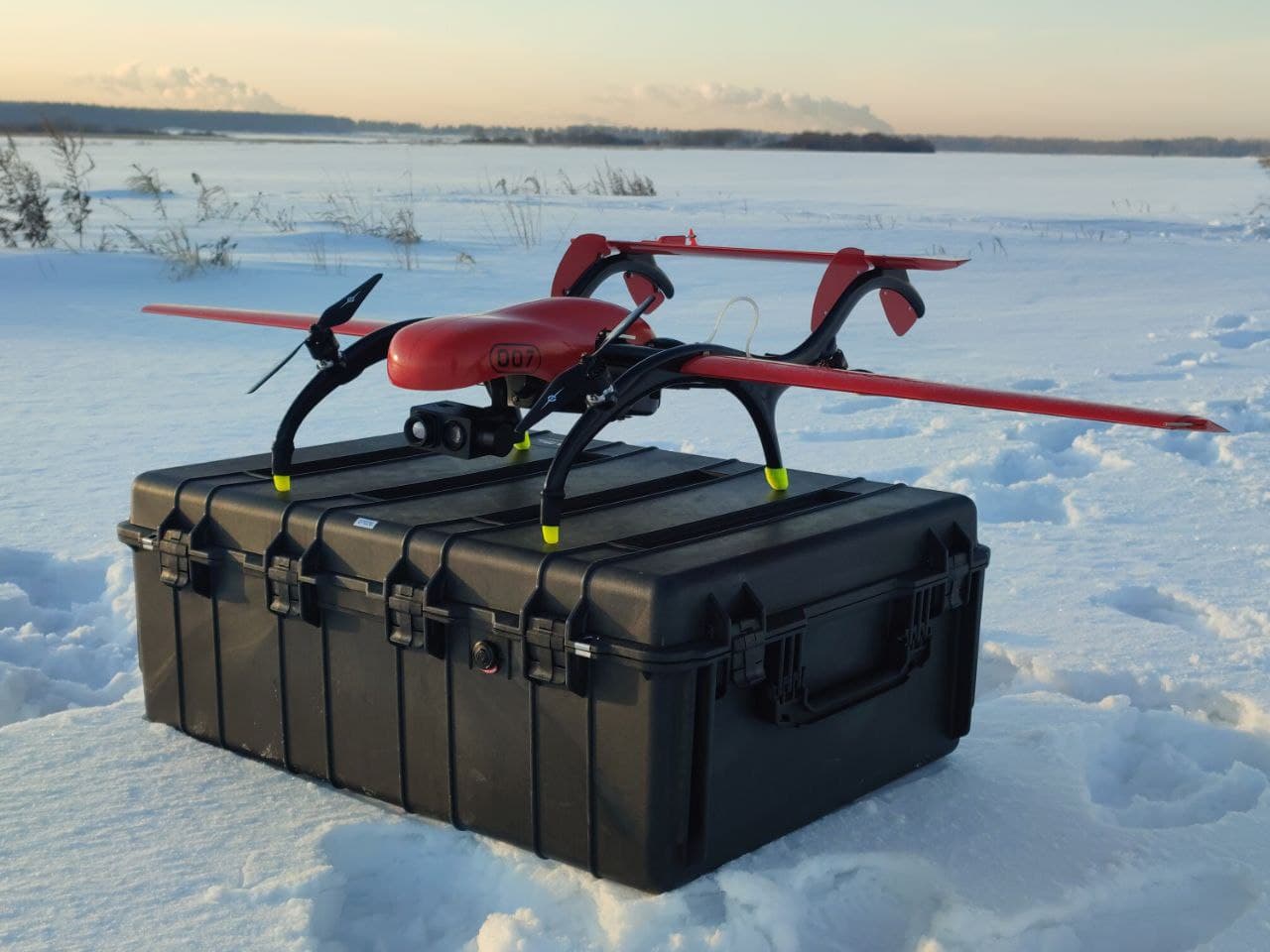 Work progress

In December 2021, a total area of 2 km2 (494.2 ac) was covered with an average flight speed of 70 km/h (43.5 mph). The flight was carried out in tough weather conditions, with light snowfall and gusts of wind up to 15 m/s (49.2 ft/s).
The ability to plan the mission beforehand as well as to execute it faster than with traditional inspection methods is especially important in the wintertime, allowing to improve workplace conditions by reducing employee time spent in adverse weather.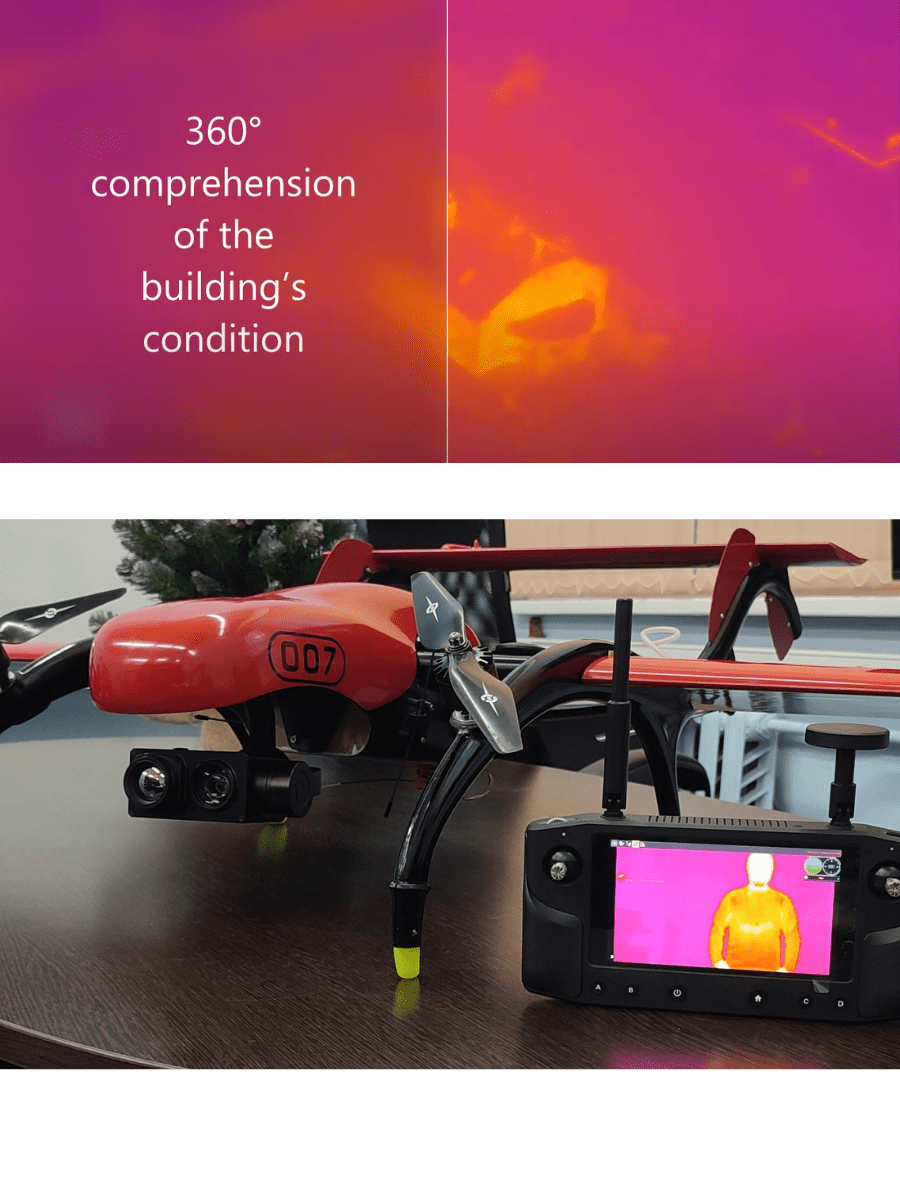 Result
Using FIXAR 007 solution, it took the drone operator just 9 minutes to cover an area of 2 km2 (494.2 ac). Several buildings were inspected during the flight, which improves the drone operator's efficiency, as more data can be gathered in a shorter amount of time.
From a customers' perspective, there are three main advantages to using FIXAR 007 solution for thermal imaging:
Thermal inspections from a drone give customers a comprehensive view of the whole building in significantly shorter time compared to traditional methods;
Customer can inspect both – building walls (incl. window and door thermal leaks) as well as roof structures during one flight mission;
Object tracking function that allows inspect, track and monitor moving objects.
FLIGHT MISSION OVERVIEW
| | |
| --- | --- |
| Area covered | 2 sqkm (494.2 ac) |
| Duration of flight | 9 min |
| Maximum mission distance from operator | 0.8 km (0.49 mi) |
| Mission altitude | 100 m (328 ft) |
| Mission average flight speed | 70 km/h (43.5 mph) |
| Payload | Eagle Eye-10IE 10x EO/IR Dual Sensor Drone Zoom Camera with Tracking and Geotagging |
| C2 link | YANGDA VIDEOPASS-N15 |
| Payload weight | 190 gr (0.42 lb) |