FIXAR presented at EBRD Annual Forum
FIXAR took part in the EBRD's 2022 Annual Meeting and Business Forum in Marrakech, Morocco, between 10-12 May.
The company joined the Latvia Investment Outlook session to share FIXAR's Edison Awards Bronze-winning innovations, and represent Latvia and the country's business sector at the EBRD Annual Meeting in Morocco.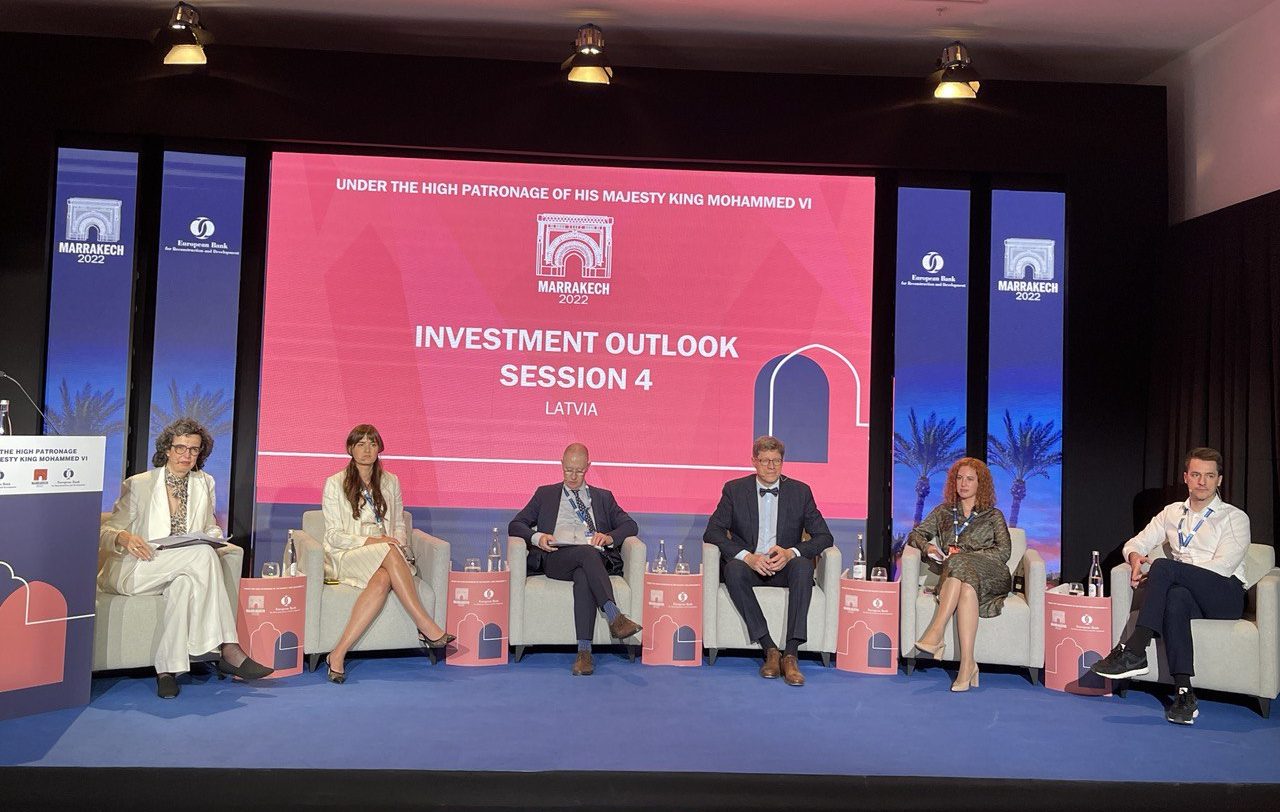 During the session dedicated to expanding the activities of Latvian companies in international markets, Ksenia Voronina shared the FIXAR story of how to build an innovative full-stack unmanned aerial solution that serves a broad array of industries to execute their tasks faster and more efficiently.
Latvia is proactively taking on a challenge to become a regional leader in tackling climate, economic and societal challenges by creating an environment for global-scale innovations and investments.  Latvia has launched a mission with a global-scale benefit – "Sea 2030". Within this mission, Latvia is going to innovate, connect industries with science and collaborate internationally, unlocking investment opportunities. Join this session where we will share our best practice and opportunities in business, science as well as available instruments for market entry.
Participants:
Laura Ocagova – Deputy Director for Investment, Investment and Development Agency of Latvia (LIAA)
Janis Reirs – Minister for Finance, Republic of Latvia
Ian Brown – Associate Director, Head of Baltics, EBRD
Elisabetta Falcetti (Moderator) – Regional Director, Head of Central Europe and the Baltic States, EBRD
Vitalijs Skrivelis – Chairman of the Board, Latvian Association of chemical and pharmaceutical enterprises (LAKIFA)
Ksenia Voronina – Business Development Manager, FIXAR
Ingars Zagorskis – CEO, PrintOnPack.com
Watch the recording of the Latvia Investment Outlook session.

On March 3, 2022 "FIXAR-AERO" LLC concluded contract no. SKV-L-2022/109 with the Investment and Development Agency of Latvia for receiving support within the framework of the "Promotion of International Competitiveness" measure, which is co-financed by the European Regional Development Fund.
SIA "FIXAR-AERO" ir noslēdzis 2022. gada 3. martā noslēgto līgumu Nr. SKV-L-2022/109 ar Latvijas Investīciju un attīstības aģentūru par atbalsta saņemšanu pasākuma "Starptautiskās konkurētspējas veicināšana" ietvaros, ko līdzfinansē Eiropas Reģionālās attīstības fonds.